The AMA Lincoln Sales Summit is the area's only full-day immersive boot camp for anyone engaged in sales – traditional salespeople, small business owners, startup founders, inbound marketers, and service business development professionals.
New this year, we will have two tracks for attendees to choose from.
Tracks
Sales
How Marketing Can Support Sales
Agenda
TBD
8-9 Registration
9-9:45: keynote session 1 (Ali Schwanke)
10-10:45: Breakout session 2
11-11:45: Breakout session 3
11:45-1:00: lunch & keynote session 2 (Aaron Davis)
1-1:45: breakout session 4
2-2:45: breakout session 5
3-4:15: Keynote session 3 and workshop (Gina Trimarco)
4:15-5: networking and happy hour.
*1 free drink ticket included with your registration
Ticket Prices
AMA Members: $75
Non Members: $100
Team Pack: $75/person - Bring 6 or more people from your team and get the member price for all of them!
Keynote Speakers
Gina Trimarco
Founder/CEO, Carolina Improv & Pivot10 Results


Chicago native Gina Trimarco, CEO/Founder of Pivot10 Results and Carolina Improv Company, is a serial entrepreneur with 25+ years of experience in marketing, sales, operations, and people training. When the economy crashed in 2008 she opted to do something seemingly impossible to many by starting an unproven concept business instead of finding a new job. That business, Carolina Improv Company (CIC), has been #1 on TripAdvisor for Nightlife Attractions in Myrtle Beach, SC since 2010 and is in the process of becoming a licensor of its programs. CIC also spun off a second business, Pivot10 Results, a training and strategy company that helps businesses and executives shift from people problems to performance results. She graduated from DePaul University and studied at Second City, an improvisational comedy enterprise. Trimarco produces and hosts The Pivotal Leader podcast, is a Vistage Worldwide speaker, an official member of the Forbes Coaches Council, and is a contributor to Forbes.com and TrainingMagazine.com.
Aaron Davis
President: Aaron Davis Presentations


Aaron Davis is a thought leader and expert in the area of attitude and how it impacts every area your professional and personal life! He equips audiences with tips, tools and techniques on how to utilize the power of a Champion Attitude to reach their full potential!
Ali Schwanke
CEO and Chief Marketing Strategist, Simple Strat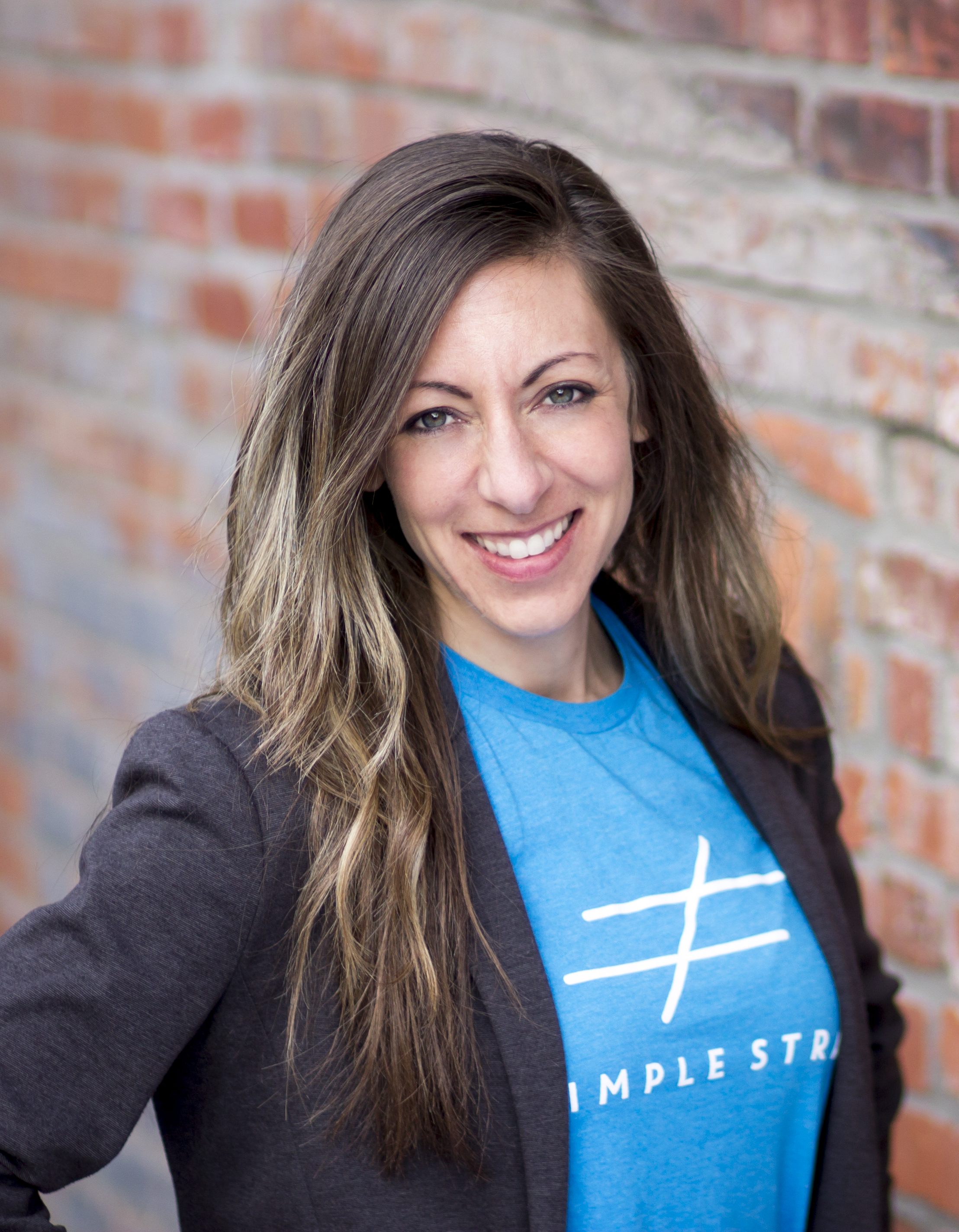 Ali Schwanke is the CEO and Chief Marketing Strategist of Simple Strat, the marketing agency for B2B companies that are serious about growth. With nearly 15 years of marketing experience as both an in-house marketer and entrepreneur, Ali brings a unique data-driven perspective to marketing and sales.
As an industry professional, Ali's work focuses on helping companies develop and implement growth-driven marketing programs. Whether that's removing roadblocks, identifying new tools, clarifying a message, or developing better ways for sales and marketing to collaborate, audiences love Ali's fresh approach and tell-it-like-it-is style. She is a HubSpot Certified Inbound Marketer and content creator, speaking and contributing to a number of marketing publications, communities and events worldwide. Ali is also the co-founder of BrandPlan, a technology start-up focused on helping marketers better plan, visualize, and execute their marketing strategy.
Ali is the incoming president of the AMA National Practitioner's Council in Chicago, and a past-president of the Lincoln Chapter of the American Marketing Association, as well as an AMA award recipient – Marketer of the Year (2010) and Corporate Marketer of the Year (2018). She also serves as a marketing mentor for NMotion and the Global Accelerator Network and marketing advisor with the Omaha Vistage Trusted Advisory Board. In her free time, she enjoys running, writing and photography, spending time with her husband and two boys, and making a delicious batch of oatmeal raisin cookies.
Sponsors
Please join us in thanking our amazing sponsors for making this event possible.
Speedway Motors
Inspirmedia
Eagle
Rebecca Marie Photography
Contact Us
To inquire about sponsorship opportunities or any other questions, please contact Whitney Hansen or Geri Braziel.