The AMA Lincoln Sales Summit is the area's only full-day immersive boot camp for anyone engaged in sales – traditional salespeople, small business owners, startup founders, inbound marketers, and service business development professionals.
New this year, we will have two tracks for attendees to choose from.
Tracks
1. Sales
2. How Marketing Can Drive Sales
Agenda
8:15-9:00: Registration + Breakfast | Yellowstone Ballroom
9:00-10:00: Keynote Session 1 | Yellowstone Ballroom
The Dynamic Duo: Keys to Create a Powerful Sales & Marketing Team with Ali Schwanke
Hollywood champions powerful pairs. From Will & Grace to Batman & Robin, and yes, even Beavis and Butthead—even an inexperienced screenwriter, movie watcher or business professional can recognize that two are better than one. While we're not casting for TV or cinema, each day we are tasked with delivering award-winning sales and marketing results that fuel the growth of an organization. In this entertaining presentation, we'll explore the key characteristics of powerful partnerships and how they can be applied to the sales and marketing teams inside your company.
Key Takeaways:
- An understanding of common misconceptions around sales and marketing alignment
- A framework to create your own powerful, memorable partnerships
- Strategies to make your sales and marketing duo better than the movies
10:00-10:15: Coffee Break
10:15-11:00: Breakout session 1
Sales Track: John Fulwider | Yellowstone Ballroom
Marketing Track: Kelly Medwick | Big Horn Room
Sales Department Checkup with John Fulwider
Find out whether you have the right people, processes, and principles that separate high-performing sales departments from the rest.
8 Ways to Boost Your Proposal Win Rate with Kelly Medwick
Writing a lot of proposals that don't win business? Or, even worse, do you send proposals that never get a response? It's a frustrating, defeating process if you don't learn how to control your urge to propose. In this session, you'll learn to make better use of your precious selling time by proposing only when your prospect is ready to buy your solution for the price you name.
Key takeaways:
1. Learn how to gain the commitments needed from your prospect before advancing to proposal stage.
2. Understand when someone is "just fishing" and how to respond.
3. Increase your win rate by spending more time with serious buyers.
11:15-12:00: Breakout session 2
Sales Track: Jeralee Hahn | Yellowstone Ballroom
Marketing Track: Ben Pankonin| Big Horn Room
The Value of a CRM System with Jeralee Hahn
Implementing a CRM (Customer Relationship Management) system is an important step in the relationship between you and your existing and potential customers. This presentation goes through the benefits of a CRM for any size business, how it helps you to understand your customers and streamlining you and your sales team's day-to-day work. Sell better and retain more customers with a CRM solution.
Key Takeaways:
1. Find the potential in your customers and gain a better understanding of your potential customer's day-to-day to understand how your fit in to help solve their problem(s).
2. A CRM allows you to keep track of EVERY interaction with customers and prospects. This allows you to clearly see the ROI of you and your sales team's efforts and find the prospects with the quickest close potential.
3. A CRM allows you to automate some of your daily tasks and follow ups with clients to ensure that you're always top of mind, while allowing you to focus on in-person meetings and presentations.
The Currency of Trust. The Equation for Marketing and Sales with Ben Pankonin
Ben Pankonin has built a reputation as a thought-leader with marketers in the
financial services industry, developing a social media and marketing solution that is used
by over 20% of banks in the United States. As a thought-leader, he speaks frequently on
marketing, sales and entrepreneurship topics. The recipient of the 2017 Silicon Prairie
Executive of the Year, Ben has built sales teams and technology companies.
12:15-1:15: lunch & keynote session 2
The Attitude of a Champion with Aaron Davis | Yellowstone Ballroom
Today's sales professional lives in a world of constant change & sometimes chaos! Big wins and sometimes big loses! The key factor that keeps the Champion sales professional at the top of their game is not their database or connections or any other "outside" factor; the key factor is an inside job! It's their Champion Attitude!
Presentation Outcome:
1. Individuals will learn the type of Attitude that is necessary to be a Champion Sales Professional!
2. Individuals will be reminded of the importance of not "selling" to their prospects but more importantly; give the customer an opportunity to "buy".
3. Individuals will be reminded of the importance of doing the fundamentals everyday in order to achieve incredible results in the field!
4. Individuals will be reminded that when people buy they aren't buying the product or service; they are buying the sales professional!
1:15-1:30: Networking Break
1:30-2:15: Breakout Session 3
Sales Track: Tyler Samani-Sprunk | Yellowstone Ballroom
Marketing Track: Marcia Houchin | Big Horn Room
Sell More, Do Less: An Overview of Sales Productivity Tools with Tyler Samani-Sprunk
Encore presentation from AMA Sales Summit 2018
Every salesperson I know wishes they had more time in their day or less work on their plate. With the sales productivity tools we'll explore in this talk, you'll essentially get both. You'll get an intro into the tools that have helped Simple Strat and our clients create more efficient sales teams and an overview of how and when to implement them in your business.
The Sherpa Approach to Marketing & Sales with Marcia Houchin
How do you market something no one's excited to buy? Whether it's assisted living or life insurance, making a sale requires marketers to gain an understanding of the four Stages of Change in the decision-making process, meet their clients wherever they are in that journey, and -- much like a sherpa on Everest -- guide them to the sale. Join Marcia for an informative session on the important role marketing plays in the education, storytelling, and support that go into a successful sale.
Key takeaways:
1. Gain an understanding of the customer journey
2. Learn the value of providing the right education and support at the right time
3. Discover the power of stories, both hearing and telling
2:30-3:30: Keynote session 3 and workshop: Get Off Script & Improvise Your Relationship with Gina Trimarco | Yellowstone Ballroom
3:30- 4:30: Networking and Happy Hour | Yellowstone Ballroom
Closing and cash-bar happy hour on the patio
*1 free drink ticket included with your registration
Ticket Prices
AMA Members: $75
Non Members: $100
Team Pack: $75/person - Bring 5 or more people from your team and get the member price for all of them!
Keynote Speakers
Gina Trimarco
Founder/CEO, Carolina Improv & Pivot10 Results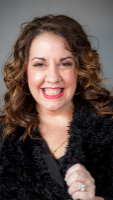 Chicago native Gina Trimarco, CEO/Founder of Pivot10 Results and Carolina Improv Company, is a serial entrepreneur with 25+ years of experience in marketing, sales, operations, and people training. When the economy crashed in 2008 she opted to do something seemingly impossible to many by starting an unproven concept business instead of finding a new job. That business, Carolina Improv Company (CIC), has been #1 on TripAdvisor for Nightlife Attractions in Myrtle Beach, SC since 2010 and is in the process of becoming a licensor of its programs. CIC also spun off a second business, Pivot10 Results, a training and strategy company that helps businesses and executives shift from people problems to performance results. She graduated from DePaul University and studied at Second City, an improvisational comedy enterprise. Trimarco produces and hosts The Pivotal Leader podcast, is a Vistage Worldwide speaker, an official member of the Forbes Coaches Council, and is a contributor to Forbes.com and TrainingMagazine.com.
Aaron Davis
President: Aaron Davis Presentations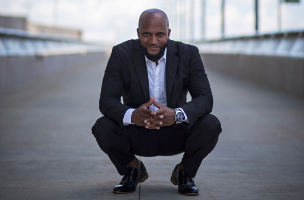 Aaron Davis is a thought leader and expert in the area of attitude and how it impacts every area your professional and personal life! He equips audiences with tips, tools and techniques on how to utilize the power of a Champion Attitude to reach their full potential!
Ali Schwanke
CEO and Chief Marketing Strategist, Simple Strat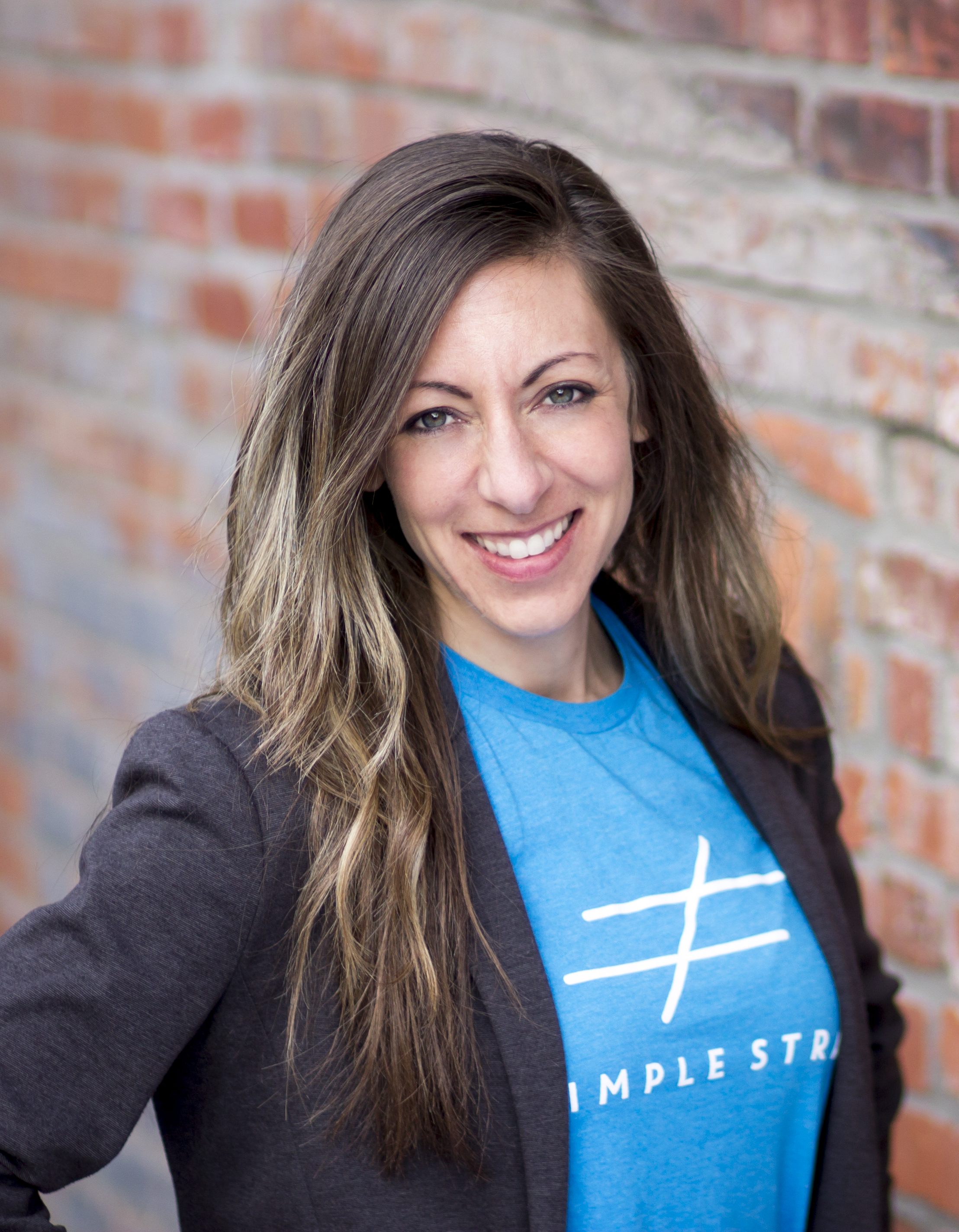 Ali Schwanke is the CEO and Chief Marketing Strategist of Simple Strat, the marketing agency for B2B companies that are serious about growth. With nearly 15 years of marketing experience as both an in-house marketer and entrepreneur, Ali brings a unique data-driven perspective to marketing and sales.
As an industry professional, Ali's work focuses on helping companies develop and implement growth-driven marketing programs. Whether that's removing roadblocks, identifying new tools, clarifying a message, or developing better ways for sales and marketing to collaborate, audiences love Ali's fresh approach and tell-it-like-it-is style. She is a HubSpot Certified Inbound Marketer and content creator, speaking and contributing to a number of marketing publications, communities and events worldwide. Ali is also the co-founder of BrandPlan, a technology start-up focused on helping marketers better plan, visualize, and execute their marketing strategy.
Ali is the incoming president of the AMA National Practitioner's Council in Chicago, and a past-president of the Lincoln Chapter of the American Marketing Association, as well as an AMA award recipient – Marketer of the Year (2010) and Corporate Marketer of the Year (2018). She also serves as a marketing mentor for NMotion and the Global Accelerator Network and marketing advisor with the Omaha Vistage Trusted Advisory Board. In her free time, she enjoys running, writing and photography, spending time with her husband and two boys, and making a delicious batch of oatmeal raisin cookies.
Speaker Bios
Tyler Samani-Sprunk, CMO, Simples Strat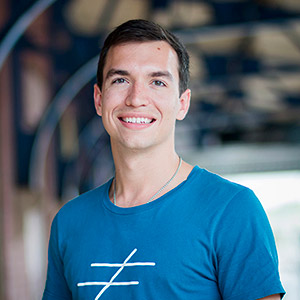 Tyler Samani-Sprunk, is a co-founder and CMO at Simple Strat, the marketing agency for companies serious about growth. In his role there, Tyler helps companies develop powerful marketing strategies and leverage technology, creativity, and data to drive growth. Tyler is also the incoming President of American Marketing Association - Lincoln and co-founder at DigiDoggo.com, a company that provides affordable websites to small businesses. He's a nerd for all things marketing and loves teaching, learning, and connecting with other marketers and entrepreneurs.
Marcia Houchin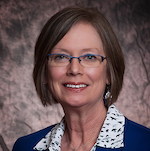 After graduating from UNL with a Bachelor of Fine Arts, Marcia taught for ten years before her career path took a serendipitous turn into senior housing. She started when most people didn't even know what assisted living was – and has grown right along with the industry since then. As a Community Director, Regional Manager and National Marketing Director for Agemark Senior Living, she implemented the Sherpa sales and marketing strategy and shaped Agemark's signature whole-person wellness program.
Jeralee Hahn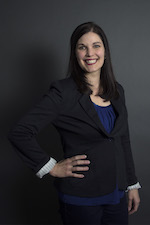 Jeralee Hahn is the Product Marketing Manager for Nelnet Campus Commerce. With 12 years in marketing, her focus is digital customer experience. Jeralee started in marketing with Swanson Russell, working with businesses such as Rain Bird, KOCH, E-Z-GO, and Briggs & Stratton. Jeralee is also a REALTOR® with Century 21 Home & Farm Realty in Lincoln. With 9 years as a REALTOR®, she understands the emotional and financial journey of home buying and selling. In her free time, she enjoys running, reading, attempting to make house decor from Pinterest, and spending time with her husband and two little kiddos.
Ben Pankonin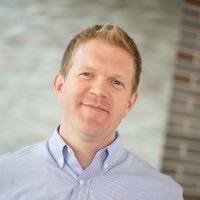 Ben Pankonin has built a reputation as a thought-leader with marketers in the
financial services industry, developing a social media and marketing solution that is used
by over 20% of banks in the United States. As a thought-leader, he speaks frequently on
marketing, sales and entrepreneurship topics. The recipient of the 2017 Silicon Prairie
Executive of the Year, Ben has built sales teams and technology companies.
Kelly Medwick
Kelly's role is to ensure Firespring clients benefit from our full suite of strategic marketing solutions. She has lead the company's marketing and print sales team since July 2016. She has been a member of the American Marketing Association, and served on the local board for over 10 years. In 2014, she was recognized as the AMA Lincoln Marketer of the Year.
John Fulwider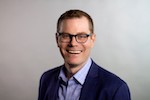 John's helped more than a dozen companies get Traction—fast-growing businesses like Bulu Group and CFO Systems that have both made the Inc. 5000 list multiple years in a row. Four of his clients are fellows of the prestigious Pipeline Entrepreneurs program.
Previously John worked seven years one-on-one with visionaries around the country as their executive coach. John also volunteers in the entrepreneurial community. He's a Pipeline Entrepreneurs module facilitator, a Techstars Startup Week and Startup Weekend organizer, and he mentors teams at pitch competitions.
John's been married 20 years to Jami, a UNMC nursing professor. Their three cute kids are 7, 5, and 2. And, John's a fun-loving foodie who can recommend the best place to eat in a waist-expandingly long list of cities.
Sponsors
Please join us in thanking our amazing sponsors for making this event possible:
Contact Us
To inquire about sponsorship opportunities or any other questions, please contact Geri Braziel.