November SkillSchool | Write This, Not That: Compelling Written Word for All Digital Platforms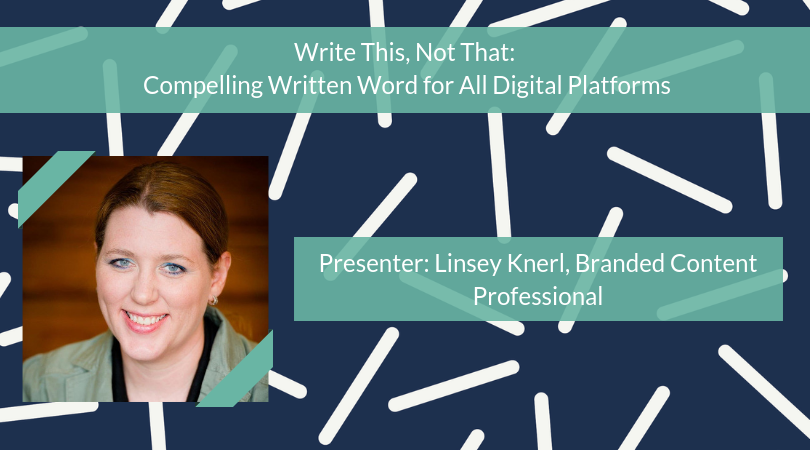 Linsey Knerl, Branded Content Professional
Writing branded content for the digital age goes far beyond just capturing voice. Learn how to optimize your written message for each of the major digital platforms, including social media, blogs, and email. This session will include tips for working with teams, freelancers, and other content professionals to ensure unity in scope, style, and process. Get examples of brand campaigns for micro-sites, native content placement, and influencer marketing campaigns, then learn how to repurpose your work for future projects.
Key Take Aways:
- See the 6 most common mistakes agencies and brand marketers make when starting a digital content project.
- Learn the #1 thing freelancers, content creators, and influencers want you to know about working with brands.
- Create the master checklist that can be used across all digital channels, ensuring your content never loses your brand's voice or tone.
More about Linsey
Linsey Knerl is a journalist and freelance branded content writer with 11 years' experience writing for brands such as Walmart, Hertz, USA Today network, Trivago, GoDaddy, and more. She is the Volunteer Chair for the ASJA (American Society of Journalists and Authors) and a life-long resident of the great state of Nebraska. Past speaking engagements include SXSW, FinCon, ASJA NYC, and Grow Nebraska's MarkeTech.