The AMA Lincoln Sales Summit is the area's first ever full-day immersive boot camp for anyone engaged in sales – traditional salespeople, small business owners, startup founders, inbound marketers, and service business development professionals.
We'll kick the day off with breakfast and a keynote from the Sales Hunter himself, Mark Hunter. Following the keynote, choose between talks from our three tracks, all designed to help you move your career forward. We'll break mid-day for an amazing lunch from Wilderness Ridge and close the day out with a keynote from Will Kloefkorn, VP of Sales at EcSell Institute. After the conference ends at 4:00, we'll head over to the Wilderness Ridge bar to keep the networking going. We can't wait to see you there!
Tracks
Marketing/Sales Alignment: Learn how your marketing and sales teams can work better together, resulting in a more powerful revenue-generating team in your organization.
Maximizing Person-To-Person Selling: This track is for any direct sales professionals looking to improve their skills.
Technology In Sales: Learn how to leverage technology to make your job easier and close more deals.
Agenda
8:15-9:00 - Registration
9:00-10:00 - Opening Keynote with Mark Hunter, The Sales Hunter
High-Profit Prospecting: Simplifying the Process Between Marketing and Sales
We can have all the leads we want, but if we don't turn them into customers, then we've wasted our time and valuable resources. The challenge is that what Marketing deems important isn't always what Sales feels is important. The blame game between Sales and Marketing is one we can't afford to continue. It's time to bring the two together and be focused on a common goal.
In this presentation, you'll learn what leading global companies are doing to simplify the sales and marketing process. In turn, you'll learn how to bring far more value to customers and, best of all, be able to charge more money.  You'll leave with specific steps you can put into practice immediately to help you drive results you'll see as soon as this quarter.
10:00-10:15 - Networking Break
10:15-10:55
Sales/Marketing Alignment: Aligning Sales and Marketing to Increase Prospecting Potential - Alex O'Neill, Sales Operations Lead, Flywheel
Person-to-Person Sales: Featuring your Benefits and Benefiting from Your Features - Jen Simpson, Director of Business Development, Spindustry
Tech in Sales: Using Video In Sales - Jason Luong, Video Production Manager, Simple Strat
11:00-11:40
Sales/Marketing Alignment: Focusing on Growth - How Modern Sales and Marketing Alignment Breaks Down Silos and Fuels Success - Joe Olsen, SVP Growth, Media Monks
Person-to-Person Sales: Selling with Hustle, Passion and Integrity (or How I Tripled My Revenue in Less than a Year) - Laurie Fraser, Owner of Doorstep Diner Catering and LIBA Business Development Leader
Tech in Sales: How to Use Tech to Sell More by Doing Less - Tyler Sprunk, CMO, Simple Strat
11:40-12:00 - Networking Break
12:00-1:00 - Lunch & Keynote: Staying Agile in Customer Connections - Jennifer Knecht, VP Sales & Marketing, Immanuel Health
1:00-1:15 - Networking Break
1:15-1:55
Sales/Marketing Alignment: Sales Enablement Best Practices - Tony Wiedenski, Sales Enablement Lead, Hudl
Person-to-Person Sales: The Meeting Your Prospect Would Pay For - Kelly Medwick, EVP Sales, Firespring
Tech in Sales: Gabe Romero, VP Sales & Marketing, Phenomblue
2:00-2:40
Sales/Marketing Alignment: Wear Your Brand Like a Custom-Made Suit - Lyn Wineman, President & Chief Strategist, Kidglov
Person-to-Person Sales: Karl Schaphorst, Sandler Sales
Tech in Sales: Patterns in Sales - Devon Seacrest, Co-Founder & President, Scoutsheet
2:40-3:00 - Networking Break
3:00-4:00 - Closing Keynote with Will Kloefkorn, VP of Sales at EcSell Institute
Your Key Relationship for Happiness and Professional Success
How are our relationships critically tied to our happiness, health, and longevity? How can improving ONE vital relationship can change your life? During Will's session he will help each attendee walk away with a refreshing and enlightening new perspective on their most important relationship and the impact that enhancing this relationship can have on their personal happiness and professional sales success.
4:00-5:00 - Cash Bar Happy Hour
Ticket Prices
AMA Members: $75
Non Members: $100
Team Pack: $75/person - Bring 6 or more people from your team and get the member price for all of them!
Speakers
Here are just a few of the speakers we'll be hearing from at this year's Sales Summit:
Mark Hunter, CSP, "The Sales Hunter"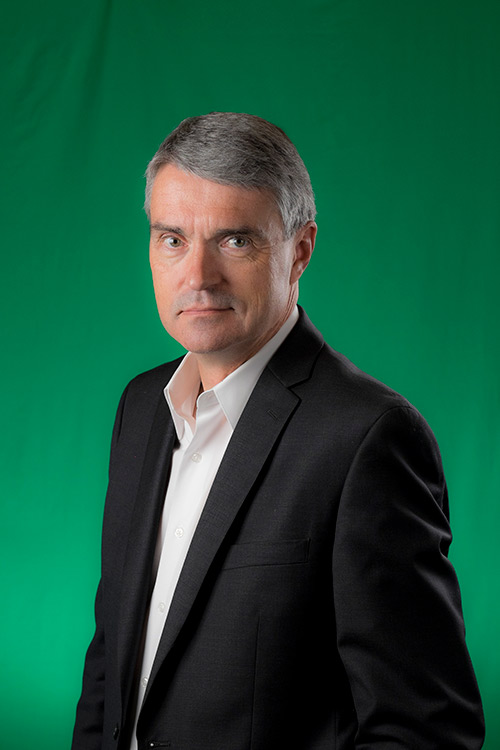 Mark Hunter, CSP, "The Sales Hunter," is recognized as an expert in sales, leadership and profitability. He is author of "High-Profit Prospecting" and "High-Profit Selling: Win the Sale Without Compromising on Price."
Mark spent more than 18 years in the Sales and Marketing divisions of three Fortune 200 companies. During his career, he led many projects, including the creation of a new 200-member sales force responsible for volume in excess of $700 million.
This level of experience is at the core of every program he delivers to thousands of people each year in the areas of sales, leadership, prospecting, negotiating and pricing. Clients appreciate his specific strategies that yield measurable outcomes. He has received the Certified Speaking Professional (CSP) designation from the National Speakers Association, a designation given to a small percentage of NSA speakers.
Not only does Mark have expertise in sales, but he also knows how to communicate it to others. This is seen by the 50+ speaking events he does each year throughout the U.S. and Canada and around the world. To find out more, visit Mark's site at www.TheSalesHunter.com.
Will Kloefkorn, VP of Sales at EcSell Institute


Will Kloefkorn has been in the sales industry his entire career. Serving as the VP of Sales with the EcSell Institute team since the company's inception, Will is responsible for leading EcSell Institute's worldwide sales growth strategies and business development initiatives. Will brings an unparalleled passion to the EcSell Institute and his belief in the effect of coaching, leadership and management on the performance of sales teams, as well as athletic teams, has been recognized on many levels from start-ups to multi-billion- dollar organizations.
Will is a popular keynote speaker. He brings a refreshing approach when presenting to sales leaders where he challenges his audiences to think about their impact on sales producers, not just as salespeople, but as human beings. 
Will earned his Bachelor of Journalism degree from the University of Nebraska-Lincoln where he also resides with his wife Amy, six-year old son Jackson, and two-year old daughter Maryn. Beyond work and family, most of Will's energies are spent in competitive athletic endeavors, writing, reading, meditation and spending time with close friends.
Lyn Wineman, President & Chief Strategist at Kidglov

Lyn Wineman is a marketing veteran with nearly 30 years of experience. She has been inducted into the AMA Lincoln Marketing Hall of Fame and was named Marketer of the Year. She received the Lincoln Journal Star Inspire award for Excellence in Entrepreneurship and in 2018 was given the AAF Lincoln Silver Medal for Lifetime Achievement. She now leads a diverse team of passionate and talented professionals that help organizations advance their brands so they can command a higher price, ward off competitive threats and set the stage for a more positive internal culture.
Tyler Sprunk, CMO at Simple Strat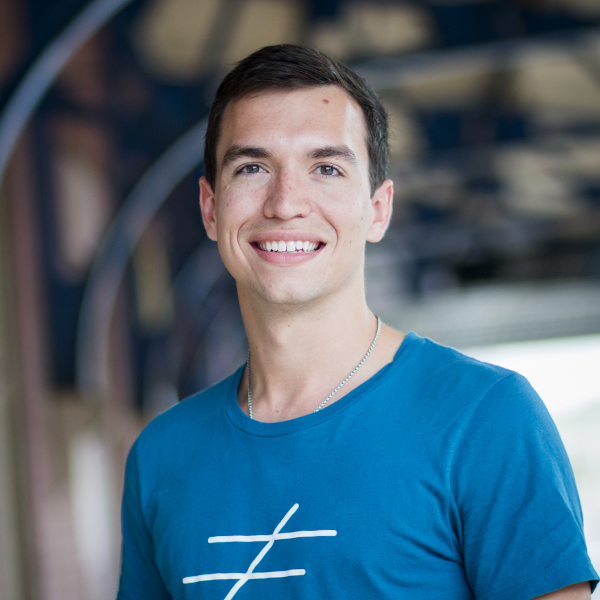 Tyler Sprunk, is the CMO at Simple Strat, the marketing agency for companies serious about growth. In his role there, Tyler helps companies develop powerful marketing strategies and leverage technology, creativity, and data to drive growth. Tyler also serves on the board of the Lincoln chapter of the American Marketing Association and cofounded DigiDoggo.com, a company that provides affordable websites to small businesses. He's a nerd for all things marketing and loves teaching, learning, and connecting with other marketers and entrepreneurs.
Laurie Fraser, Owner of Doorstep Diner Catering, Business Development Lead at LIBA

Laurie Fraser is a Networking Ninja and Sales Superhero. Director of Membership Development for a small non profit by day and CEO of a Catering Company by night (and weekends), she maximizes her time to excel at both. With a 30 year career in marketing, sales and education, local and national awards under her belt, and published interviews in Edutopia, Fraser believes in hard work, results and rewards.
Jennifer Simpson, Director of Business Development, Spindustry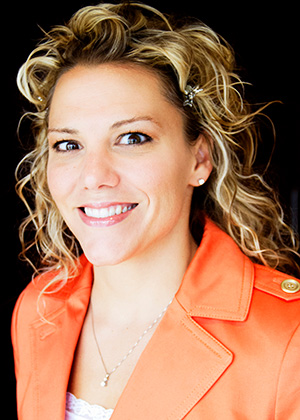 Jennifer Simpson is a respected and seasoned sales professional with nearly 20 years of experience in the field of media and marketing. The majority of Jennifer's career has been in new business development for various media outlets; mainly working on state government public education projects for various departments including Nebraska and Iowa's Departments of Public Health, Homeland Security and Traffic Safety Bureaus as well as national agribusiness brands such as Pioneer and Kubota. Jennifer has received the following industry accolades; Dale Carnie Sales Course -Highest Award of Achievement, Urbandale Chamber - Volunteer of the Year, AAF of Des Moines - President and National Club of the Year, Clear Channel - Salesperson of the Year, and Learfield – Presidents Club and Circle of Excellence.
Maximizing Person-to-Person Sales: How to feature your benefits and benefit from your features!
Kelly Medwick, EVP of Business Development, Firespring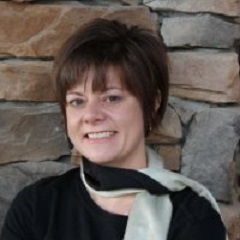 As EVP of Business Development for Firespring, Kelly Medwick works with a team to create new opportunities and partnerships that help organizations grow. She combines a professional background in marketing, media sales, nonprofit leadership, and a lifelong interest in understanding behavior change to develop successful sales strategies. She's been a member of AMA Lincoln since Pink got the party started in 2002.
Sponsors
Please join us in thanking our amazing sponsors for making this event possible.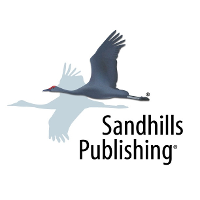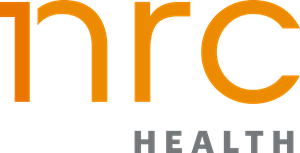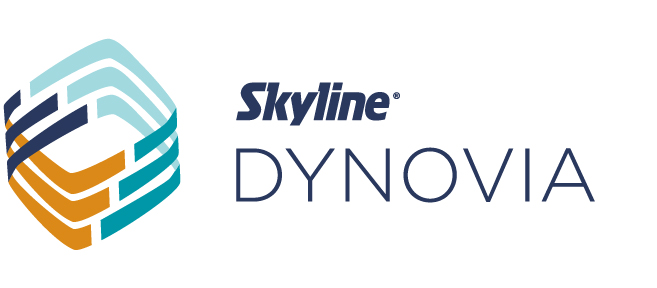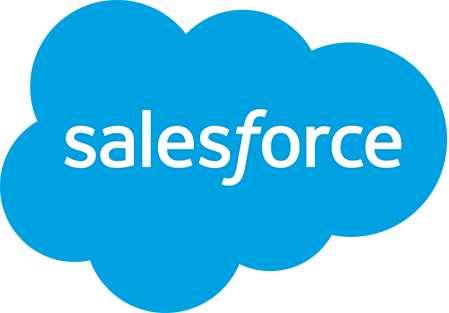 Infinity Promotions
Contact Us
To inquire about sponsorship opportunities or any other questions, please contact Mary Kate (President of the Board) at marykategulick@icloud.com.