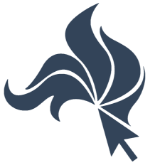 CAUSE CAMP
Would Cause Camp be a boon to your nonprofit marketing and fundraising efforts? Of course! But if the $499 per ticket price-tag is stopping you, never fear!
The AMA Lincoln is giving out 12 tickets!
All you need to do is fill out the form below. Winners will be announced February 28, 2019.
SIGN UP FOR THE TICKET GIVEAWAY
If you have any questions regarding our give away, please email Dylan Wrightsman at dylan.wrightsman@ameritas.com.