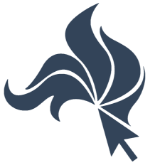 CAUSE CAMP
Cause Camp is an annual two-day nonprofit conference hosted by Nonprofit Hub in Lincoln, Nebraska. This two-day conference brings some of the best speakers in the nonprofit sector from around the country. As the founding sponsor of Cause Camp, the AMA Lincoln is pleased to host the Expert Room.
The Expert Room is a breakout room that is scheduled during lunch from Noon to 1:00 p.m. on both Monday, March 25 and Tuesday, March 26. The Expert Room is a space dedicated to those who are "experts" in a certain industry sharing their expertise attendees. In the Expert Room, you will get 15 minutes of one-on-one time with experts, to ask specific questions and learn from their knowledge and experience in that field. 
What does it take to be an expert?
The AMA Lincoln is looking for 10-15 individuals who know more than a thing-or-two about marketing, branding, grant writing, fundraising, board of directors, strategic planning, volunteer management, and more. The expert topics are nearly limitless. You do not have to be working in the non-profit sector - but non-profit oriented expertise is highly valuable.
What an Expert is committing to.
1. Providing attendees with actionable insight on your expertise.
2. Being available Monday, March 25 and Tuesday, March 26 from Noon to 1:00 p.m. at Nebraska Innovation Campus.
Why be an Expert?
Your expertise will provide attendees with knowledge you've found to be successful. As non-profits often have to do more with less, passing wisdom and best practices to those who can use it the most will help them achieve goals and overcome obstacles. Plus, it is a great resume booster, practice on giving leadership advice, and is a great way of getting yourself and your organization in front of others.
Ready? Sign up to be an Expert.
1. FILL OUT THIS FORM.
2. An AMA Lincoln board member will reach out as soon as possible and confirm your Expert room role.
3. Mark your calendars - we will see you at Cause Camp!
For additional questions, please email Allea Grummert at allison.grummert@gmail.com.