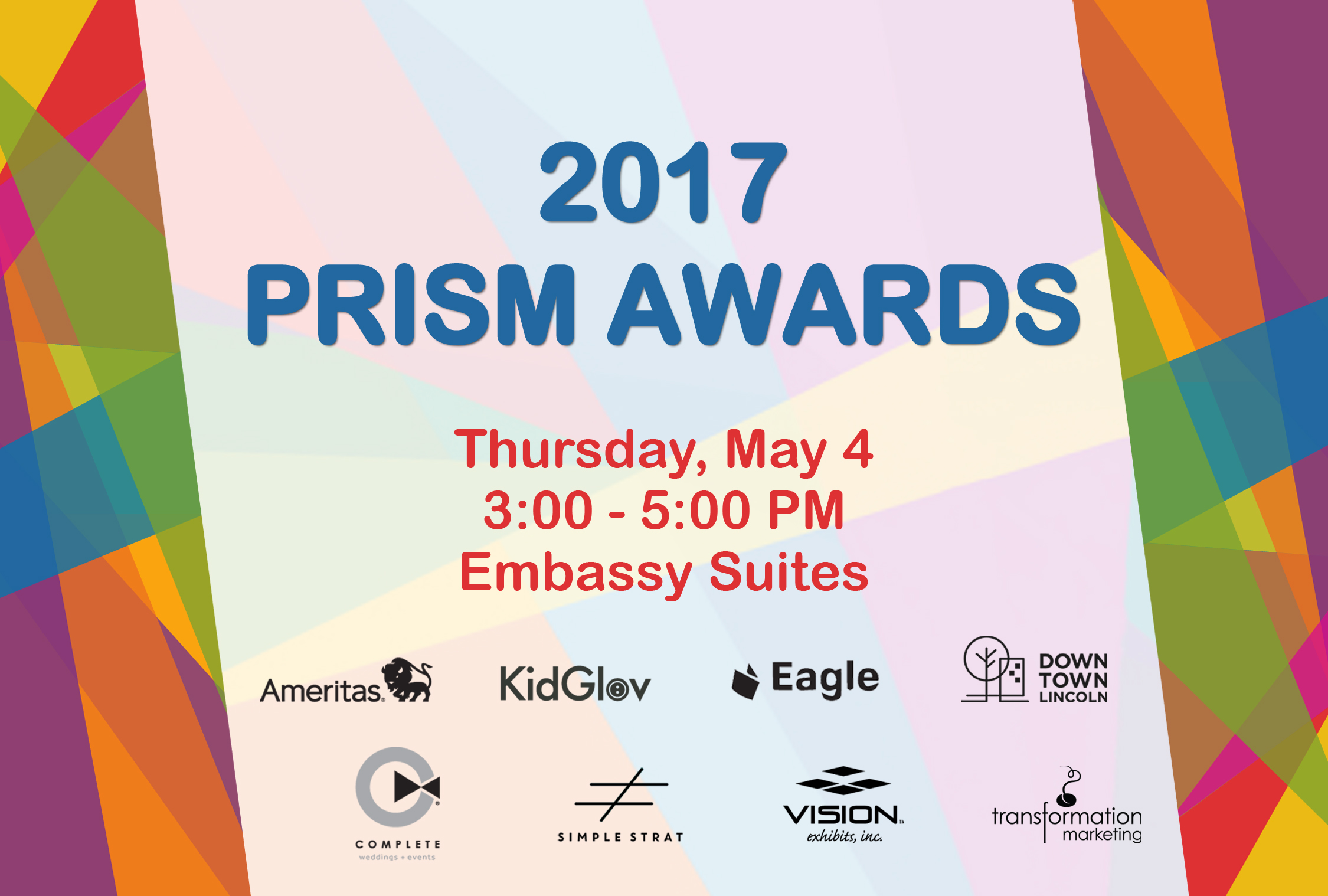 Let us reflect upon your marketing genius at the 2017 AMA Lincoln Prism Awards.
New Categories.
New Format.
---
ELIGIBILITY
The Prisms recognize excellence in marketing in the Lincoln and surrounding communities. Work represented within entries must have been implemented in part between January 1, 2016 and December 31, 2016. You do not need to be an AMA member to submit an entry. Those eligible to enter include:
Any company or individual in the Lincoln and Mid-Nebraska areas (Hastings, Kearney and Grand Island).

Any agency operating in Lincoln and Mid-Nebraska that has completed a project for a national or local company.

Any student who attended a college or university during all or part of 2016 in the Lincoln and Mid-Nebraska areas.
ENTRY FEES
There is no cost to nominate individuals for Marketer of the Year, Corpoarte Marketer of the Year or Student Marketer of the Year.
INSTRUCTIONS
JUDGING CRITERIA
Prism entries are judged by an American Marketing Association chapter selected by AMA Lincoln to review award submissions. The number of points received determines Prism and Merit winners. Entries must receive a minimum number of points to qualify for a Prism award. Therefore, some categories may have a Merit award winner and not a Prism award winner. The awards are judged based on your response to the following five areas:
QUESTIONS
Didn't find the answer you were looking for?
Contact our Prisms team.