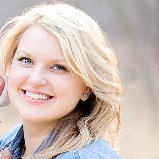 Meet...
Name: Acacia Gentrup
Employer: Lincoln Chamber of Commerce
Title: Digital Marketing Specialist
Acacia Gentrup has been with the Lincoln Chamber of Commerce since July 2014. She truly enjoys the work culture at the Chamber as well as the opportunity to work alongside so many talented professionals. In her position, Acacia looks forward to expanding the brand on a digital landscape.
The best career advice Acacia has received and would like to pass along to others is: "keep going."
Acacia likes to keep an eye on the marketing industry through a variety of resources. She would recommend any of the following blogs, books and publications: TechCrunch, Mashable, MediaBistro, Hubspot, Gary Vaynerchuk, Seth Godin, Rand Fishkin and of course the AMA publications!
In her free time, Acacia spends time with her family. She has two little boys who are full of energy and make sure to keep her on her toes!
One thing you might not know about Acacia are her skills at Super Nintendo. She's pretty good at the old school Super Mario Kart as well as Super Mario World on SNES.
Why AMA?
Lincoln has a talented group of marketers and the opportunity to interact, learn from and share ideas and experiences with such a knowledgeable group of people is the main reason Acacia joined the Lincoln AMA chapter. Every meeting she attends, Acacia feels she walks away with something useful and applicable to her career. Whether it's a take-away from a presentation or connecting with a colleague, there are many tips and tricks one can gain as a member of the AMA.